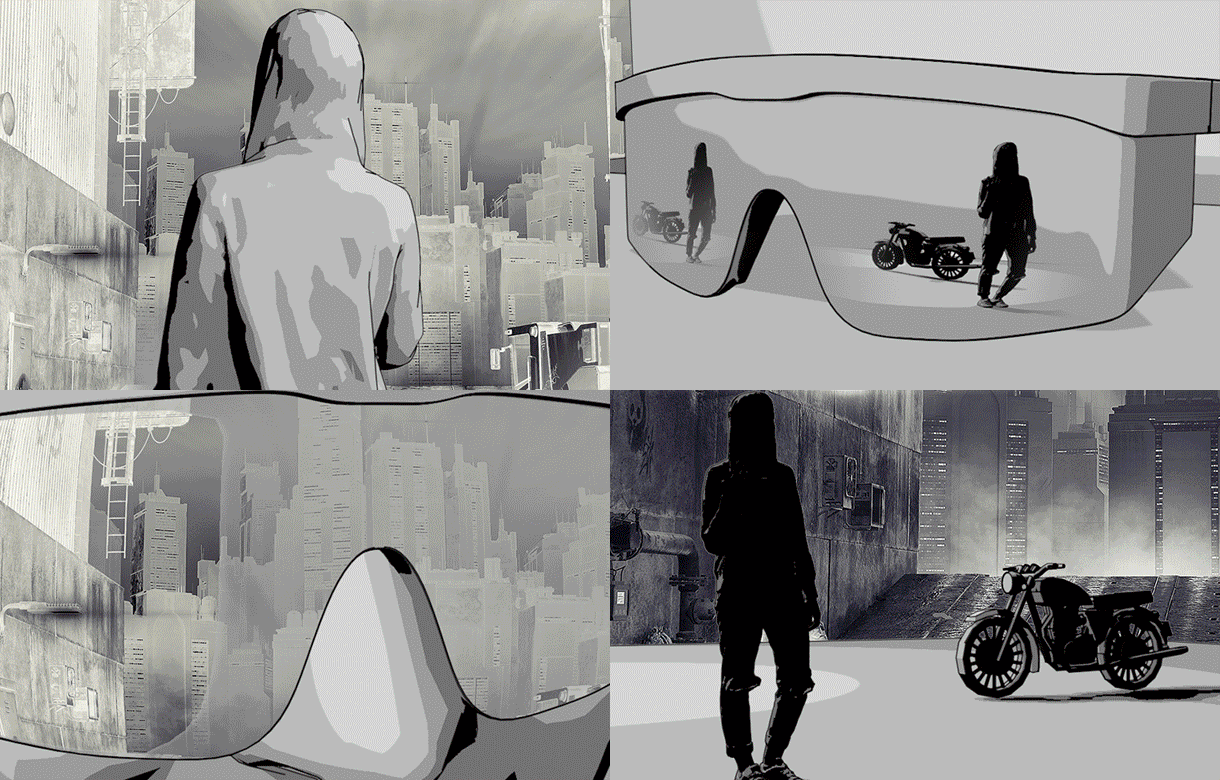 INTO THE VOLUME FILM
REALTIME VIRTUAL PRODUCTION
Real-time virtual production is an emerging technique of creating content that's yet to be harnessed by many brands, and, it's seemingly endless, creative possibilities have only briefly been explored by Hollywood and major film studios.
​
Through Imagination's long-standing relationship with Epic Games, we received a fantastic opportunity through its MegaGrants scheme to further explore the creative possibilities of this technology.
​
Our main objective going into this project was simple; learn how to create content using real-time virtual production but most importantly understand how to tell stories in this medium.
​
Using the small (non-commercial) XR stage at Epic's London Innovation Lab posed a real challenge as I wanted to create something that felt filmic in nature. I wanted to build a future world that tested what could be done with this technology. So I wanted to look at close up photography of small and large products as well as really bedding into the world live talent. I wanted to use wet down surfaces, neon tech noir inspired lighting, dramatic shifts in time of day, reflections and movement through the world.
​
The largest product we could fit on the stage was a motorbike and Triumph were kind enough to loan us the new Trident 660. I also wanted a digital twin of the bike to provide the flexibility of where to place the bike in the world. For close ups it was physical but for other shots we could push the bike back into the scene using its digital twin. Sunglasses gave us the perfect opportunity to play with reflections and those close up shots.
​
With these components in place I created a storyboard that quickly became a pre-visualisation animation. The beauty of working in virtual production is that you do so much planning and pre-production you know what is going to be created before you get on set. And because everything is shot in-camera you immediately see the results.
​
With a story that teased the opening of a new cinematic sci-fi film we break the 4th wall to reveal the secrets of realtime virtual production and unpack some of the key learnings and opportunities.
​
Check out all 3 films that each provide a different level of insight.